School Meals
Our catering provider is Taylor Shaw Limited. To download our current menu, please click on the following link:
We are in the process of moving towards being a completely cash-free school. This term, we will be phasing out the cash machine and asking parents to use our new on-line payment method 'ParentPay'.
To access ParentPay login, please click on the below icon.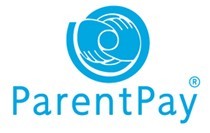 For instructions on how to top up your child's account, please click here.
If you haven't yet activated your ParentPay account, or are having difficulty using the new system and would like support, please contact the school office. If you have mislaid your log-in details, we can supply you with this information.